Would you like an exiting activity and have a good time ?
Our unique tour of the corsair city is available for your employees during a seminar, your guests during your wedding or accompanying persons during all types of events in Saint-Malo and its surroundings. We adapt to your needs according to our booking schedule and attendance.
Come stroll through the small streets of the walled city and discover it's historical monuments, its magnificent bay, it's stories of privateers, it's famous great men who made the city famous, etc.
Unique lively commentaries
Commentaries are available in 2 languages: French, English. They are played individually by headphones for your comfort.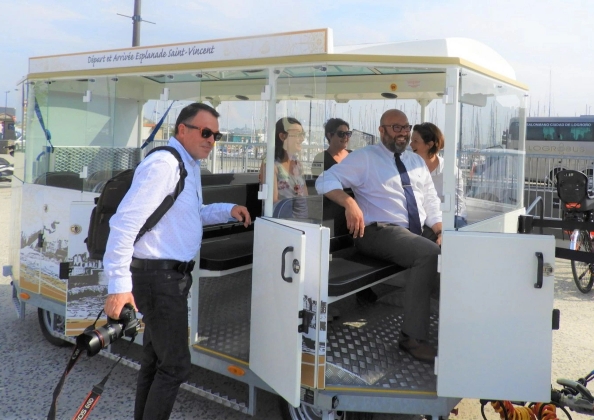 Visit according to your program
Departure and Arrival in the hyper-center of Saint-Malo + coach parking at 50m
Exact location: Esplanade Saint-Vincent between the tourist office and the castle.
Dates and Times at your convenience
Due to high demand in season (July / August ), we cannot guarantee to complete all the bookings on that period.
Departure every 40 minutes
Vehicle with 3 wagons of 18 seats each. Possibility to book 1, 2 or 3 wagons depending on the number of people.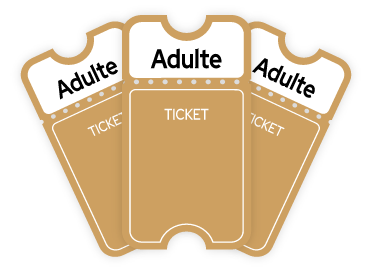 1 free for every 20 people​
Applicable to group of minimum 20​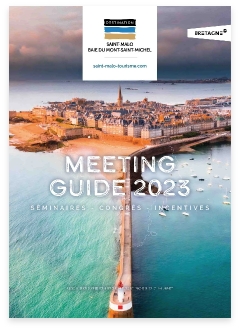 Coach parking in Saint-Malo: Paul Féval car park and Duguay Trouin car park. Parking for minibuses and cars: Intra-Muros parking in front of the Tourist Office.
Regarding the drop-offs when you come to the edge of the ramparts, the Esplanade Saint-Vincent has a space reserved for coaches to drop off their passengers. This space is located in front of the Tourist Office, 50 meters from the departure point of the Petit Train de Saint-Malo.